The energy was electric as Americans for Prosperity's national campaign tour, Prosperity Is Possible, arrived at Gibson Electrical in Columbus, Ohio.
This highly anticipated event featured prominent conservative political commentator Brad Polumbo, who delivered a compelling speech on the ramifications of Bidenomics and the rising inflation rates.
State Senator Michele Reynolds also graced the stage, sharing her insights on how to achieve prosperity and the crucial role of sound policy from Washington, D.C.
As attendees gathered at the venue, it was evident that they were eager to engage in discussions about the current economic climate and potential solutions for a brighter future.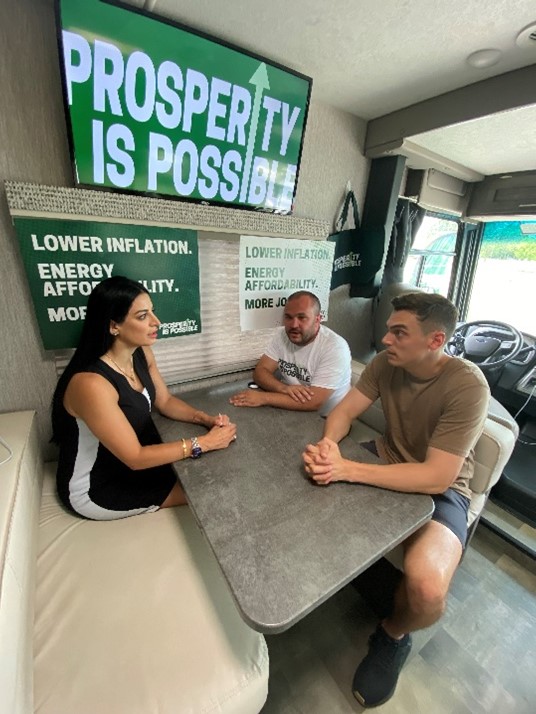 The event kicked off with opening remarks from the local chapter leaders of Americans for Prosperity, setting the tone for a day of insightful conversations and empowering ideas.
Polumbo took to the stage, captivating the audience with his articulate analysis of the failed policies of Bidenomics.
He highlighted the adverse effects of unchecked government spending and the escalating inflation rates that burdened hardworking Americans. His compelling arguments resonated with the audience, sparking a sense of urgency to seek alternatives that would promote economic growth and fiscal responsibility.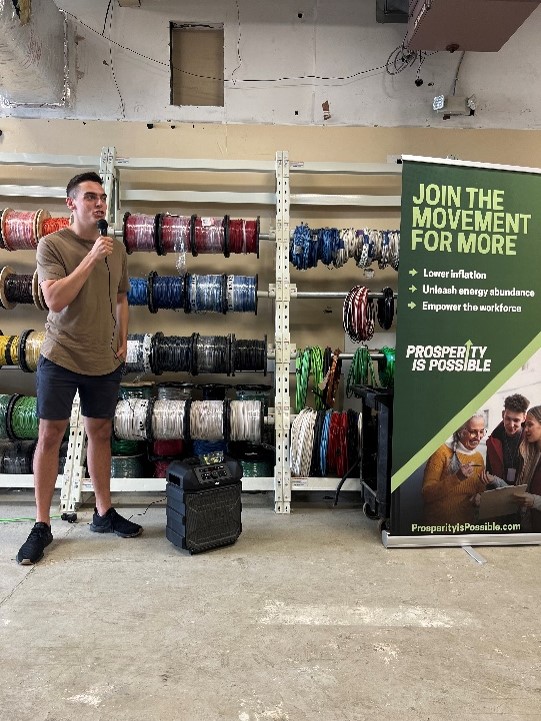 Next, State Senator Reynolds stepped forward, bringing her invaluable experience and expertise to the forefront.
With passion and determination, she advocated for the passage of sound policies in Washington, D.C., emphasizing the pivotal role that leadership plays in creating a prosperous nation. Her call to action encouraged attendees to get involved in the political process, urging them to advocate for change at the federal level.
Throughout the event, participants had the opportunity to engage in lively discussions with like-minded individuals, sharing ideas and solutions to the economic challenges faced by the nation. Networking sessions fostered a sense of community among attendees, promoting collaboration and unity in their shared pursuit of prosperity.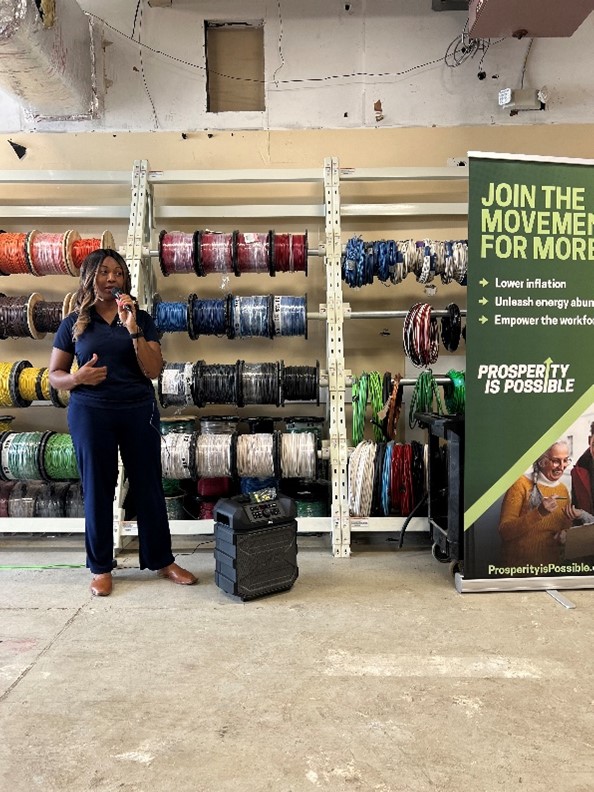 As the event drew to a close, attendees departed with a renewed sense of hope and determination. The Prosperity Is Possible event in Columbus, Ohio, proved to be a resounding success, leaving a lasting impact on all who participated.
Armed with new knowledge and insights, these advocates for economic freedom and responsible governance are now better equipped to influence positive change in their communities and beyond.
Americans for Prosperity continues to pave the way for constructive dialogue and advocacy across the nation. With events like these, they strengthen their commitment to building a prosperous future and empowering every American to achieve their full potential.
Visit prosperityispossible.com/events to see if the Prosperity Is Possible tour is coming to a town near you!
The post Ohioans discuss how to power prosperity at Columbus Prosperity Is Possible stop appeared first on Americans for Prosperity.