Belmont, Ohio witnessed an impactful event as Americans for Prosperity's national campaign tour, Prosperity Is Possible, hit Route 40 LumberJaxe—an ax throwing venue with a mission.
With conservative political commentator Brad Polumbo as the keynote speaker, attendees engaged in thought-provoking discussions about the pitfalls of Bidenomics and its role in rising inflation rates.
Excitement was in the air as we came together to discuss axing taxes and cutting red tape to foster economic prosperity. Polumbo's compelling speech laid bare the consequences of unchecked government spending and burdensome regulations, urging us to demand accountability from our leaders.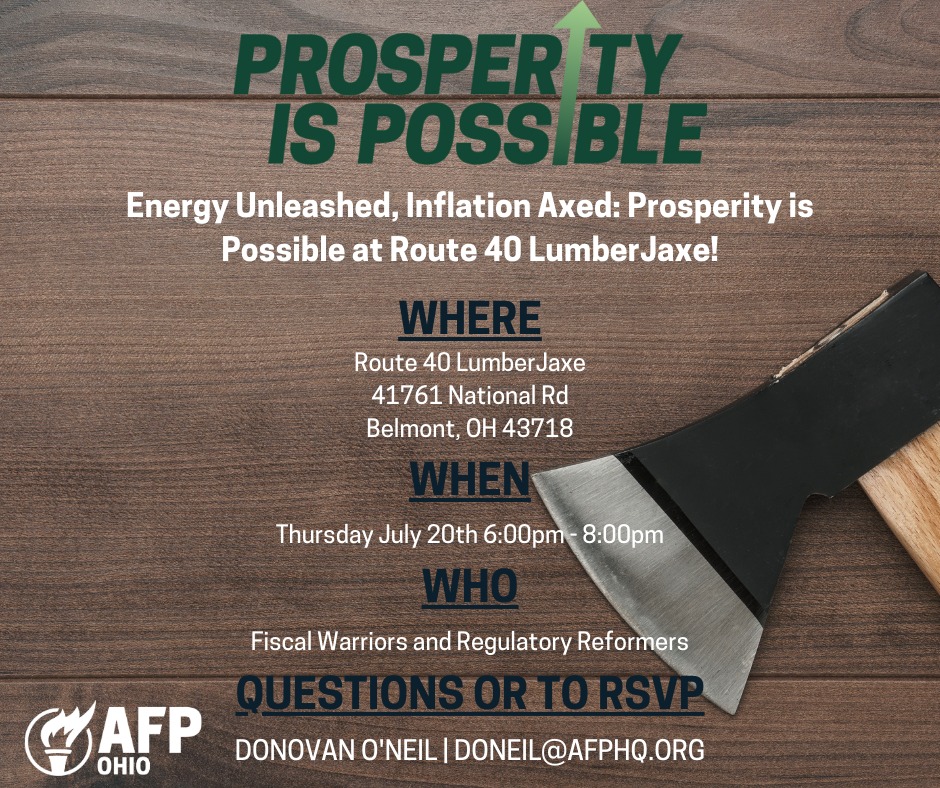 The event not only offered insights but also fostered camaraderie among like-minded individuals. As the ax throwing competitions amped up the energy, we were reminded of the power of unity in driving positive change.
Leaving the event, we carried a renewed sense of purpose and a commitment to championing economic freedom and responsible governance. Our voices united, we will influence change for a freer and more prosperous America.
Join us on our Prosperity Is Possible journey as we empower citizens across the nation. Together, we'll create a brighter future for all.
Visit prosperityispossible.com/events to see if the Prosperity Is Possible tour is coming to a town near you!
The post Prosperity Is Possible joins Ohioans in axing barriers to prosperity appeared first on Americans for Prosperity.