Akron, Ohio felt the power of economic empowerment as Americans for Prosperity's Prosperity is Possible national campaign tour hit the RubberDucks stadium.
Armed with baseball tickets, we stepped up to the plate, discussing inflation, soaring energy costs, and job creation with the community. Our goal? Hitting a home run for prosperity!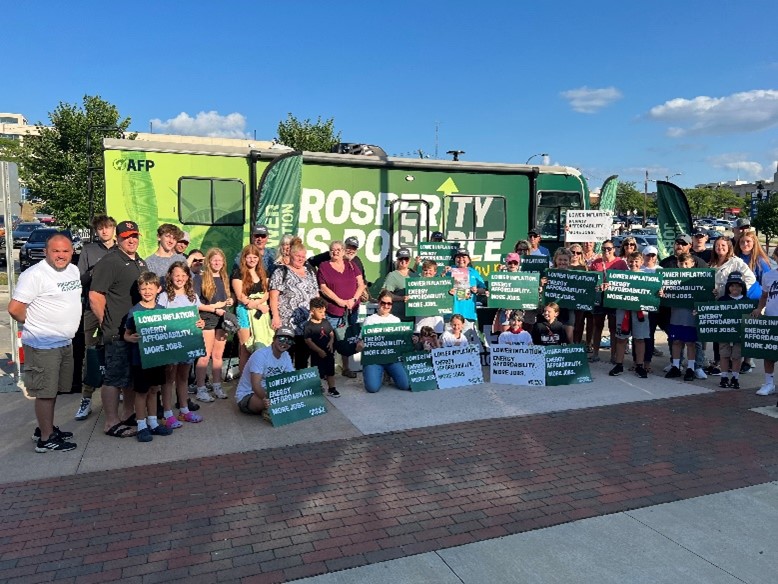 With the stadium as our backdrop, we hit the streets, handing out baseball tickets while talking about the impact of inflation on daily lives. Akron residents eagerly stepped up to bat, engaging in discussions about the need for proven solutions to tackle economic challenges.
In a symbolic play, state director Donovan O'Neil and his son, Conner, threw out the first pitch, exemplifying our dedication to nurturing a future where economic growth is a grand slam.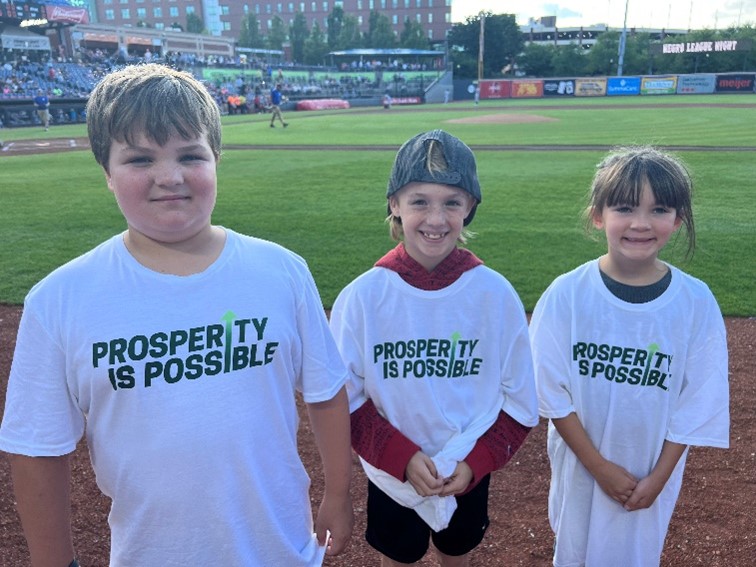 At the heart of the game were conversations about creating more jobs and fostering economic resilience. Attendees joined the lineup, bringing their perspectives to the plate, showing that unity in the pursuit of economic freedom is a winning strategy.
Join us as we continue to swing for the fences on our Prosperity is Possible journey. Together, we'll hit economic challenges out of the park, building a brighter future for all Americans. It's time to play ball for prosperity!
Visit prosperityispossible.com/events to see if the Prosperity Is Possible tour is coming to a town near you!
The post Prosperity Is Possible volunteers hit home run with fans at Akron RubberDucks game appeared first on Americans for Prosperity.