Event Date:
Colstrip, Montana, became a rallying point for concerned citizens as Americans for Prosperity's national campaign tour, Prosperity Is Possible, held a transformative event at the local park.
The community gathered to hear the voices of the mayor, local officials, and guest speaker Dan Quiggle shedding light on the Biden administration's stance on energy and its dire consequences for this energy-dependent town.
The event in Colstrip served as a powerful reminder of the real-world impact of national policies on local communities. Attendees heard firsthand accounts of how the Biden administration's energy decisions have directly affected their lives and livelihoods, highlighting the urgent need for responsible energy policies that support prosperity and growth.
Dan Quiggle, a former aide to President Reagan, delivered a poignant message that resonated with the crowd. He emphasized the vital role of strong leadership in navigating economic challenges and drew parallels between the leadership needs of today and the decisive action taken during the Reagan era.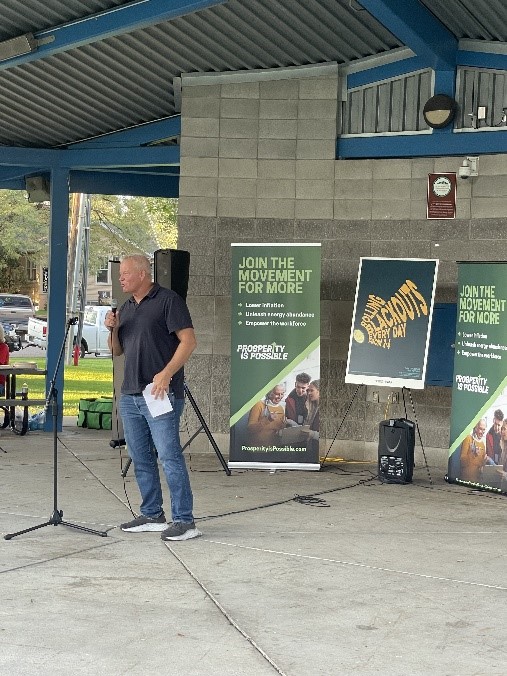 The event underscored the importance of advocating for policies that bolster the local economy and safeguard the future of energy-dependent communities like Colstrip. Attendees left with a renewed sense of purpose and a commitment to championing responsible governance that supports both local and national prosperity.
As the Prosperity is Possible campaign continues its journey, events like the one in Colstrip demonstrate the organization's dedication to empowering communities with knowledge and fostering informed discussions.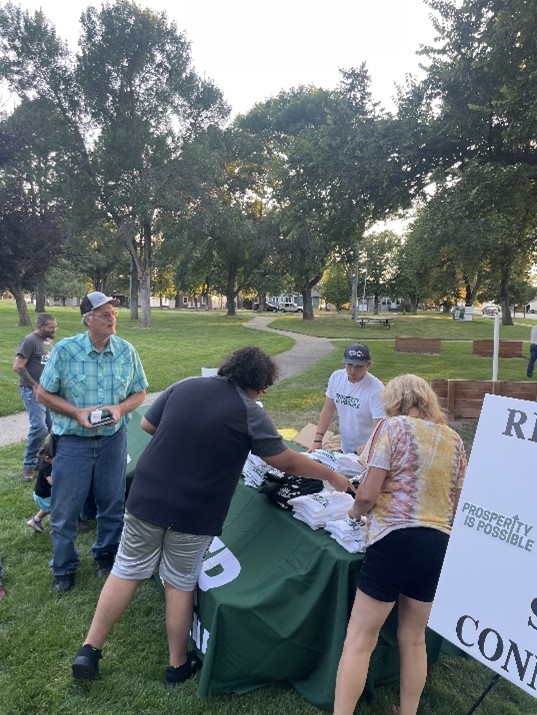 By uniting voices and shedding light on the impact of policy decisions, Americans for Prosperity remains steadfast in its mission to promote economic freedom and a brighter future for all.
Learn more about the policies that could lower energy costs for all Americans. 
The post Concerned convene in Colstrip to discuss Prosperity Is Possible energy solutions appeared first on Americans for Prosperity.