Bowling Green, Ohio, bore witness to an illuminating event as Americans for Prosperity's national campaign tour, Prosperity is Possible, took center stage at Mister Spots restaurant.
The Cheesesteak Economics event, a captivating face-off between Reaganomics and Bidenomics, offered attendees a palpable comparison of the impact of economic policies on everyday prices.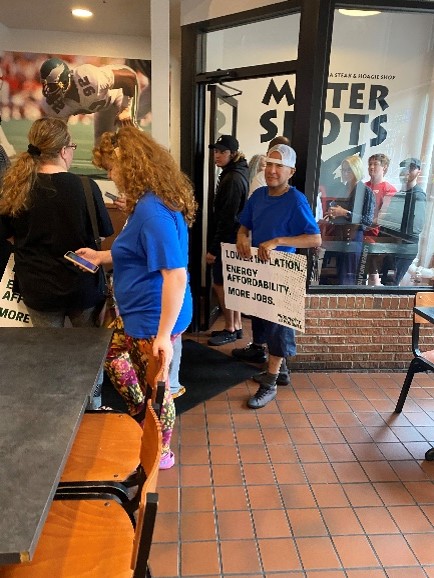 By setting the price of cheesesteaks at a throwback $3, reminiscent of the 1987 average, in contrast to the current average of $10.50, the event underscored the significant disparities between economic approaches.
Mister Spots restaurant provided the backdrop for an engaging and insightful evening, where attendees engaged in vibrant discussions while savoring affordable cheesesteaks—a tangible manifestation of the influence of economic policies on consumer costs.
The Cheesesteak Economics event effectively highlighted the role of lower taxes and limited government intervention, hallmarks of Reaganomics, in fostering economic growth and affordability. The event resonated as a clear testament to the power of policies that promote prosperity for all.
By engaging attendees with a hands-on experience, the event drove home the tangible implications of policy choices. Cheesesteak Economics sparked meaningful conversations and heightened awareness about the consequences of divergent economic strategies on daily expenses.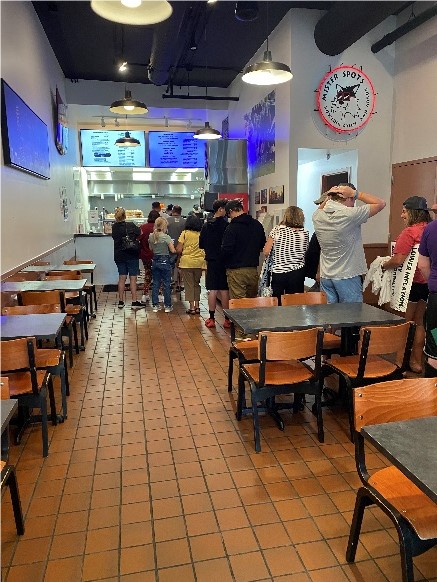 As the event concluded, participants departed with a heightened understanding of the pivotal role of economic policies in shaping their financial well-being.
Americans for Prosperity's innovative and relatable approach underscored the organization's commitment to championing responsible governance and economic freedom.
As the Prosperity is Possible campaign continues to captivate communities, events like Cheesesteak Economics serve as potent reminders that practical demonstrations and informed dialogues play a pivotal role in advocating for policies that empower individuals and pave the way for a more prosperous future for all Americans.
Visit prosperityispossible.com/events to see if the Prosperity Is Possible tour is coming to a town near you!
The post Prosperity Is Possible brings 'Cheesesteak Economics' to Bowling Green's cheesesteak hotspot appeared first on Americans for Prosperity.